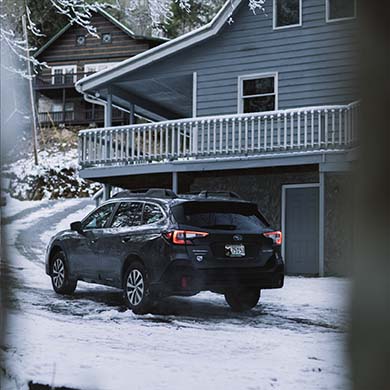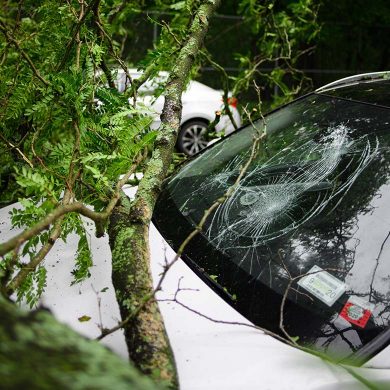 Looking for Auto Insurance in Eugene? We're here to help!
Auto insurance is required in Oregon (it is illegal to drive without it), and is extremely important to cover yourself in the case of an accident. At minimum you must have Bodily Injury & Property Damage Liability, Personal Injury Protection and Uninsured Motorist coverage. Auto insurance covers the cost of damage that must be paid to others IN ADDITION to covering the cost of the loss of your own vehicle. As your agent, we can help you with Eugene Auto Insurance.
Depending on what coverage levels you choose, you can even have a rental vehicle paid for each day in case your vehicle needs repairs.
We even have insurance specialized for your special high-performance vehicle! Contact us today to find out how we can customize coverage for your needs.
Auto Insurance with tickets or accidents
A common misconception is that you have to have a perfect driving record to get quality auto insurance and that isn't true. Every situation is unique, but we can quote you for auto insurance even if you have had no prior auto insurance, have had tickets or auto accidents on your record.
Policies for work vehicles
We offer special riders for Auto Insurance needed in Ride for Hire services such as Uber or Lyft (you must have coverage for this or your insurance won't protect you when being used for work), as well as Business Use Vehicles (such as realtors and service providers). We even offer the alternative pay-per-mile insurance option for those who don't travel far in their cars.
There are many uses for your car and we have a variety of different coverages that we can layer in to your plan to ensure you are properly protected and have peace of mind. Whether you need Roadside Coverage, Auto Replacement Protection or a diminishing deductible, we can work with you.
We handle the following types of auto insurance:
Prior Insurance
No Prior Insurance
No Need Prior Insurance
Traditional Auto Policies
Milewise (pay-per-mile)
Drivers with tickets and/or accidents
SR22's
Undisclosed Operator Exclusions
6-12 month polices
Ride for Hire (Uber & Lyft)
High Performance Vehicles
Corporations, Businesses, LLC's, Estates, Trusts and Partnerships as lienholders and/or interested parties
Business Use Vehicles (i.e. Realtors, Rural Letter Carriers, etc.)
Named Driver Non-Owner Policies
Leased Vehicles
Suspended Vehicle Coverage
Coverages we offer:
Transportation Expenses
Death Indemnity
Collision Deductible Rewards (diminishing deductible)
Accident Forgiveness
Safe Driver Rewards
Claim Satisfaction Guarantee
Roadside Coverage
Portable Electronics & Media Coverage
Travel & Utility Trailers
Camper Units
Sound System
Contents Coverage
Auto Replacement Protection
Custom Equipment Coverage
Accidental Death & Dismemberment
Mexico Coverage
We have a variety of discounts available on your policy and you save when you switch all your policies to us with our multi policy discount. Contact us today to find the best coverage for your Eugene Auto Insurance!
Discounts we offer:
Drivewise
Bundling Benefits (Multi Policy)
No Prior Insurance: Military
eBill & ePolicy (paperless discounts)
55 & Retired
Defensive Driver Discount (AARP)
EZPay (auto deduct)
Auto/Life Discount
Auto Safety Features
New Car Discount
Responsible Payer Discount
Occupation Discounts
Homeowner
Claim Free/Accident Free
Good Student Discount
FullPay Discount
Prior Carrier Discount