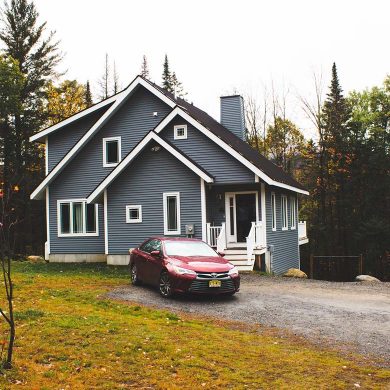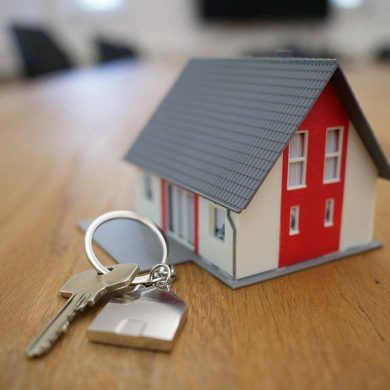 If you're looking for Homeowner's Insurance in Eugene, we can help. We can insure your primary home, as well as, secondary homes, vacation homes and homes used as Air BNBs. In fact, if you have decided to travel and live full-time in your RV, our homeowner's insurance policy can cover that too!
Homeowner's insurance isn't always about the cheapest or the most expensive, it's about having the right policy for your needs. This includes the correct coverage to replace your home if anything was to happen to it, as well as coverages to include the specific ways that you will be using it. We work with you to find the policy that you need.
working from home? Homeowner's Insurance Covers it!
Homeowner's Insurance policies can include a wide variety of coverages whether you work from home and have clients visiting your home, or have a home-based business with inventory you store.
Homeowner's insurance and dogs?
A common question we hear is, "I have a dog, will this affect my Homeowner's Insurance?" As long as your dog doesn't have a history or vicious or dangerous tendencies, then we can insure you home. Each situation is different so we'd love to talk about this.
We can insure the following types of homes:
Primary Homes
Secondary Home
Vacation Homes
Air BNB
Manufactured Homes
Vacant Dwellings
Homes in Town Class 1-10
Homes with Commercial Exposures: Photography Studio, Interior Design, Architect, Accountant/Bookkeeper, Locksmith/Key Shop, Real Estate Sales, Appliance/Machine/Computer Repair, Tailors/Seamstress, One-Chair Hair Salon, Music Instructor, Tutoring, Home Day Care.
Home-Based Businesses (Stella & Dot, Avon, PartyLite, Pampered Chef, etc.)
Homeowners with dogs (as long as they don't have a history of vicious or dangerous tendencies)
Homes with Replacement Value up to $1,000,000
High Value Homes ($1,000,000+)
Full-Time RV'ers
Homes built 1930+
Course of Construction Policies
Condominiums
Duplexes, other structures up to 4-Family dwellings
Insurance is very customizable to your situation and every situation is a little different, so if you have any questions about insurance, we would love to chat and answer your questions.
In addition to a variety of coverages, we also offer discounts on homeowner's polices based on different offers. We proactively check these for our new and existing clients so that you get the best value for your insurance, while also getting the best coverage to suit your needs!
Discounts we offer:
Claim Free
New Roof Discount
New Home Discount
Multiple Policy Discounts
Mortgagee Pay
EZ Pay Discount
Protective Device Discounts
Occupation Discounts
Loyalty Discounts
Responsible Payer
As you know, there isn't a one-size fits all insurance policy and that is where we can add additional coverages to protect your assets and valuables.
Homeowner's Coverages we offer:
Replacement Cost on Dwellings
Other Structures Coverage
Building Code Coverage
Additional Living Expenses
Fire Department Charges
Loss Assessments
Family Liability Coverage
Guest Medical Coverage
Water Back-Up Coverage
Yard & Garden Coverage
Extended Coverage on Cameras
Data Recovery Coverage
Golf Cart Coverage
Green Improvement Coverage
Extended Coverage on Sports Equipment
Increased Coverage on Silverware
If you are looking for a local insurance agent for Springfield or Eugene Homeowner's Insurance, we are here to help you and make the insurance process easy, so that you have peace of mind at the best price for you. Request a Quote or contact us today.