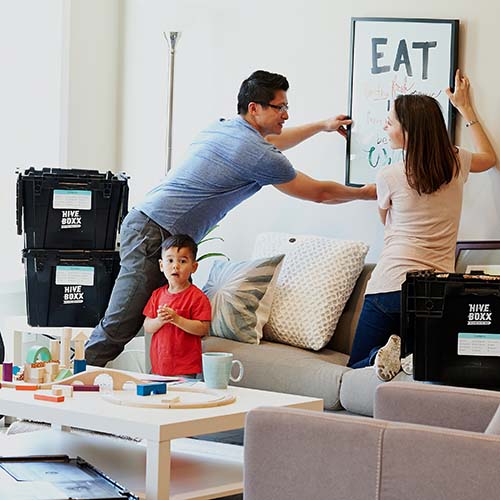 Renter's Insurance in Eugene & Springfield
As a renter in Eugene, renter's insurance is important to not only insure your items and valuables, but to also protect you from any liability. (Your landlord will most likely require it as well.)
Renter's Insurance and Car Break-ins
Did you know that your renter's insurance covers the cost of any personal items that may be stolen from your car when parked on your property? Auto insurance covers your vehicle but renter's insurance covers the contents – one more reason to ensure you have the correct level of coverage for renter's insurance…you are protecting your possessions!
We can insure the following types of rental dwellings:
Single Family Dwellings
Multiple Family Dwellings
Condominiums
Unrelated Occupants (up to 3)
Town Classes 1-10
Manufactured Homes or Mobile Homes
RENTER'S INSURANCE & IDENTITY THEFT RESTORATION
Renter's insurance is actually very flexible and there are coverages for a variety of specialties, including Identity Theft Restoration, Additional Living Expenses, Musical Instrument coverage, Lock Replacement and more.
Renter's Insurance can also cover you if you have a home business or home day care, even though you are renting, as long as you properly include this in your coverage. That's why it is so important to have an agent that you can stay in touch with and communicate any changes to. We'll help you adjust to any changes over time.
Coverages we can offer:
Personal Property Coverage $15,000 to $300,000
Minimum Deductible of $250 (all peril)
Liability Coverage up to $500,000
Guest Medical Coverage
Scheduled Personal Property (jewelry, furs, watches and guns)
Additional Living Expenses
Theft, Vandalism, Fire and Smoke, Water Damage
Personal Property Replacement Coverage
Identity Theft Restoration
Increased Coverage on Business Property
Additional Interested Parties (Trust, Property Management Company or Landlord)
Business Pursuits Coverage
Home Day Care
Silverware Theft Coverage
Musical Instrument Coverage
Lock Replacement
Cameras
Office, Private Schools or Studio on Premises
Waterbed Liability
Coverage for Securities and Money
Sports Equipment Coverage, Electronic Data Coverage and Building Improvements
Portable Cellular Coverage
RENTER'S INSURANCE Discounts
There are even discounts related to Renter's Insurance as well. If you have multiple policies or extra protection on your home, you can save.
Contact us today for your Eugene Renter's Insurance needs and we'll customize your coverage to bring you peace of mind. Peace of mind is priceless…but it's even better at a great rate!
Discounts we can offer:
EZ Pay
Multiple Policy
Protective Device Discount (Dead-Bolt Locks, Smoke Detector and Fire Extinguisher)
Burglar Systems, Fire Alarm Systems and Sprinkler System Discounts