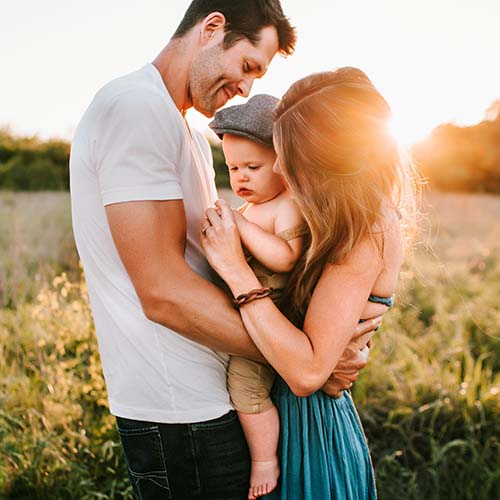 We offer life insurance to protect your loved ones, in case the unimaginable happens. We are your Eugene Life Insurance agents.
We are in the insurance business to protect that which is most precious to you, which is why we also offer life insurance in the Eugene & Springfield area. In simplest terms, Life Insurance is a policy that pays out on the event of the insured person's death. However, it can be setup in a variety of ways, from basic payments to acting as a savings account, to having customized 'riders' that adjust the policy to suit you.
Life Insurance is to protect those you love (or that the insured love) so that they have peace of mind should anything happen to you (or them). As with any insurance, we hope that the best happens and you never need it.
Life Insurance can be difficult to talk about as it is about the eventuality of you (or your loved one) passing. We can talk through possibilities with compassion, empathy and also look at it logically to suggest the best plan for your needs.
Your particular life insurance needs are very individualized so there is no one solution fits all. We need to meet with you to learn about your needs, who you want to protect, why and how you want your money to work for you. We offer everything from Term Life Insurance, to Permanent, Indexed and Universal Life Insurance policies. Every situation is different so visit us in our Eugene office, or call us, to talk life insurance.
When to Choose Life Insurance
Life insurance should be explored any time you have others in your life that rely on you, but it is especially important to revisit during life changes, including births, marriages, home purchases, divorces, etc.
Here are the things we can do for LIFE INSURANCE:
Term Life Insurance – 10 years to 40 years
Permanent Life Insurance
Indexed Life Insurance
Universal Life Insurance
Life Insurance companies we can write with:
Protective Life
American General
Lincoln Financial
Allianz
John Hancock
American National
Foresters
Assurity
Gerber Life
Banner Life
Equitable
Global Atlantic
Guardian
MassMutual
National Life
New York Life
North American
Pacific Life (Promise)
Penn Mutual
Principal Life Insurance Company
Prudential Life Ins. Co.
Securian
Symetra
Transamerica
United of Omaha
Disability Insurance is a piece of the puzzle similar to Life Insurance, in that it provides and income for you and your family should you become disabled and unable to complete daily living activities. Disability insurance is a key tool for peace of mind to supplement your income should you be unable to work for a period of time, or for the rest of your life.
We provide Disability Insurance for individuals and groups, so can include it as part of your Workplace Benefits as well.
Long Term Care is another insurance based around your life and health as you get further in life. Long Term Care insurance helps cover the costs when you have a chronic medical condition and require care for medical conditions or disorders or disabilities, including dementia or Alzheimer's disease. We provide Long Term Care Insurance with Lincoln National Life, Mutual of Omaha, National Guardian Life, OneAmerica/State Life, Pacific Life and Securian, meaning we can choose the company that works best for your needs.
Contact us for a personalized quote of life insurance, disability insurance, long term care or to just learn more about them!