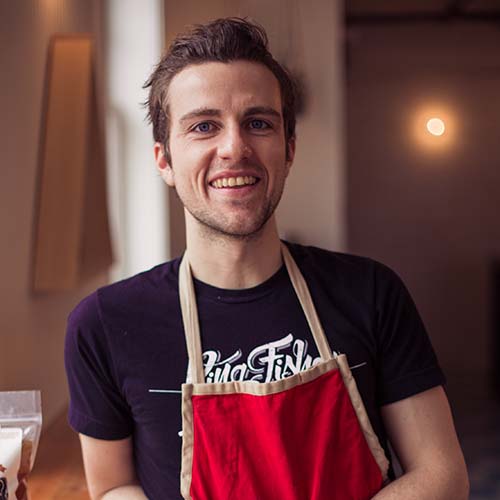 Looking for business insurance in Eugene? As a business owner myself, I know how precious your business is to you. That's why I do my best to ensure that you have the right type of coverage to protect your business (your income, but also your pride and joy).
Business Insurance not only protects your business, it is also required by many landlords in your lease agreement.
Our commercial insurance also has a variety of extra coverages to account for your unique business needs. Known as business insurance, commercial liability insurance or general liability insurance, this covers not only negligence or errors that may injure your clients/customers, it also covers non-injury claims such as sexual harassment, discrimination or a disputed termination.
We're happy to help you with your business insurance needs in Eugene, or the surrounding areas.
TYPEs of BUSINESS covered by INSURANCE
Types of businesses we can insure:
Check out the list of business types below that we can insure, but if you aren't sure if you are covered then just ask us! We most likely have an option or can recommend options to you.
Accounting Services
Advertising and Marketing
Architects and Engineers
Bakeries
Barber Shops and Beauticians
Business and Personal Services
Business Consultants
Chiropractors
Copying and Mail Services
Dentists
Drug Stores and Pharmacies
Financial Consultants
Florists
Funeral Homes
Health and Personal Care Stores
Ice Cream and Frozen Yogurt Shops
Job Search Services
Laundries and Dry Cleaners
Legal Services
Locksmiths
Medical Offices
Mortgage Brokers
Office and Secretarial Services
Photographers
Real Estate Agents
Rental Services
Repair and Maintenance
Retail (bank, toys, crafts and office supply, clothing and accessories, food and beverage, automotive parts dealers, and much more)
Veterinarians
There are many uses for your car and we have a variety of different coverages that we can layer in to your plan to ensure you are properly protected and have peace of mind. Whether you need Roadside Coverage, Auto Replacement Protection or a diminishing deductible, we can work with you.
Coverages we offer:
Equipment Breakdown
Loss of Business Income
Building Glass Coverage
Data Compromise
CyberOne
Identity Recovery
Miscellaneous Professional Liability
Employment Practices Liability
Miscellaneous Professional Liability
Allstate Business Shield
Business Auto Enhancement Endorsement
Discounts we offer:
Early Signing Discount
Preferred Policy Discount
Years in Business
Multiple Policy Discount
Policy Tier Rating
Business Accident
SIC/NAICS Rating
Franchise or Affinity Discount
Vehicle/Driving or Experience/Schedule Rating
Driver Profile
Driver Incident
EZ Pay Discount
Paid in Full Discount